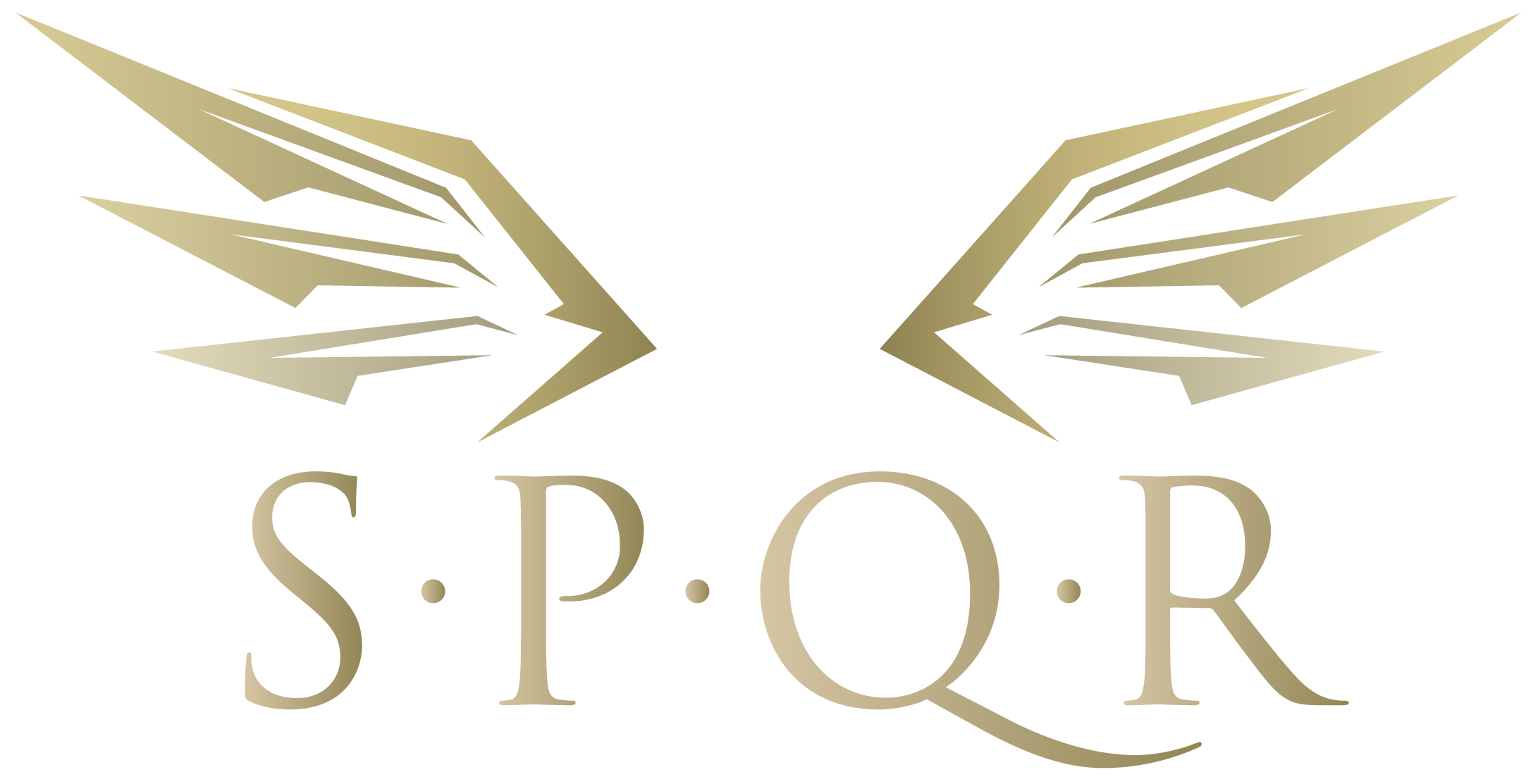 About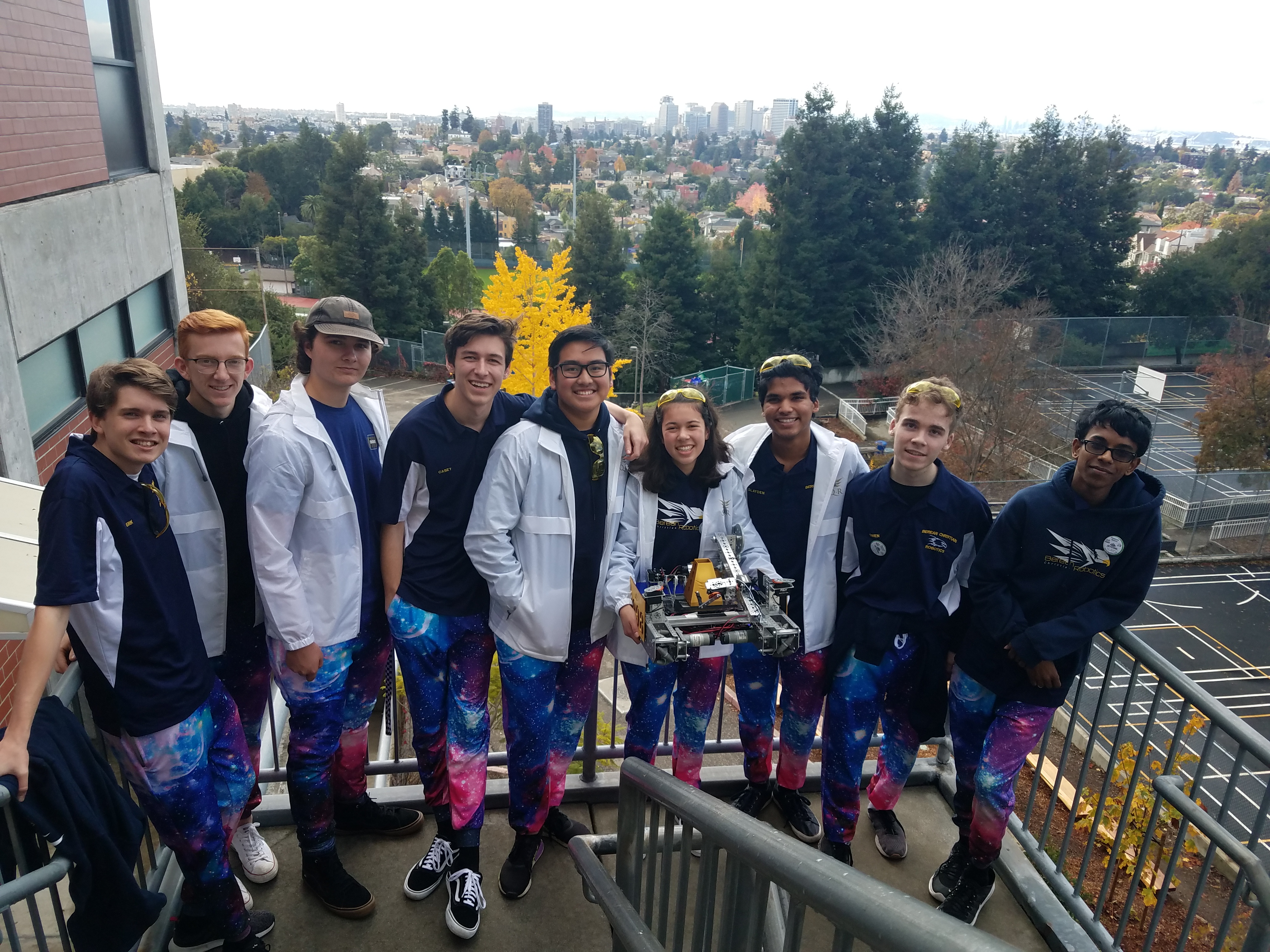 Berean Christian Robotics currently participates in the First Tech Challenge Robotics league. Our team number is #4998, codename SPQR—Senātus Populusque Rōboticus. Our team strives to achieve FTC' motto—gracious professionalism. Our current captains are Casey Rittenhouse, Erik Greisen, and Slayden Fernandes.
Our Robot
Since the beginning of the school year, the competitive team has been diligently working to build and program a robot that will gain points during this year's Skystone tournament. The robot features an arm to pick up blocks, another smaller arm to tow the base to the building site, and various other features.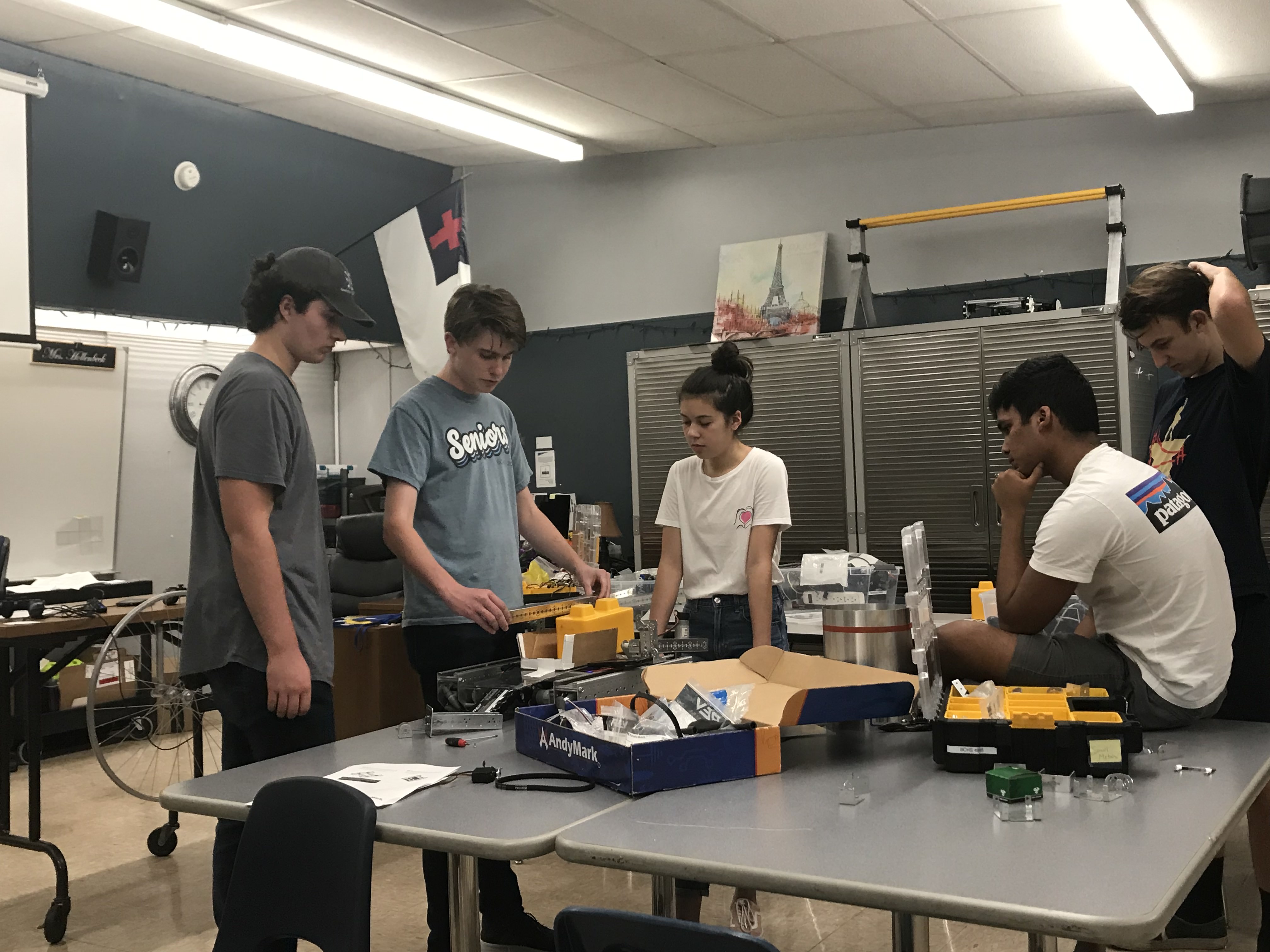 Sustainability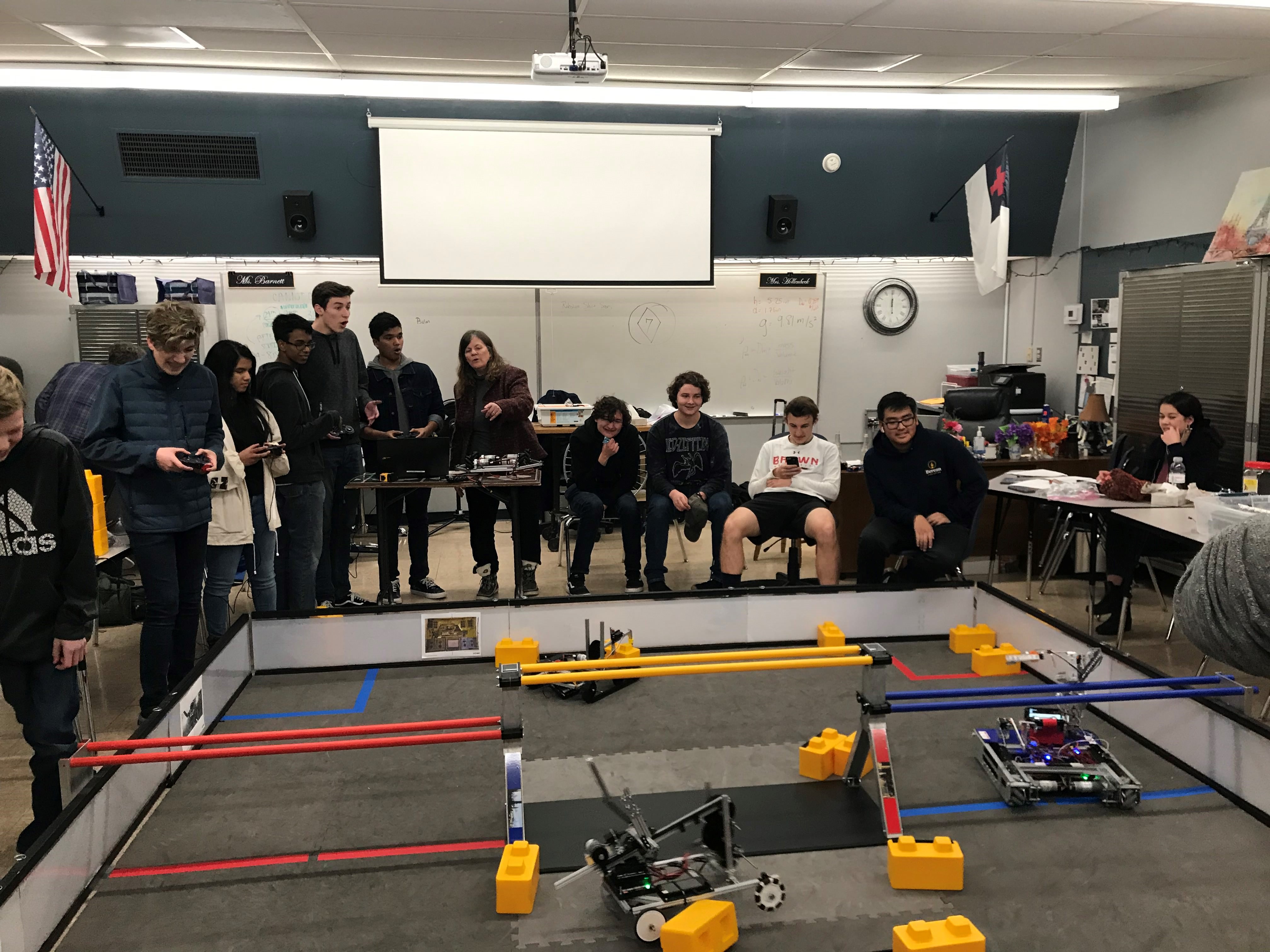 Out of the four robotics teams at Berean Christian, three of the four teams are intramural teams which consist of three to four robotics team members guided by one experienced competitive team member. In this matter, the novice intramural team members gain valuable knowledge about different aspects of robotics including building and programming. In this image they can be seen applying their skills in a competition with the competitive team.
Outreach
The Berean Christian Robotics Team focuses on outreach as a way to educate the public about robotics. One of their more recent events was the Boy Scouts Robotics Merit Badge Workday. At the Boy Scouts Robotics Merit Badge Workday, Boy Scouts Troop 93 came to Berean in order to earn their Robotics Merit Badge. During the workday, the Boy Scouts built and programmed robots; but, they were first taught about the benefits about robotics and numerous career pathways. By the end of the workday, the Boy Scouts had fully functioning robots.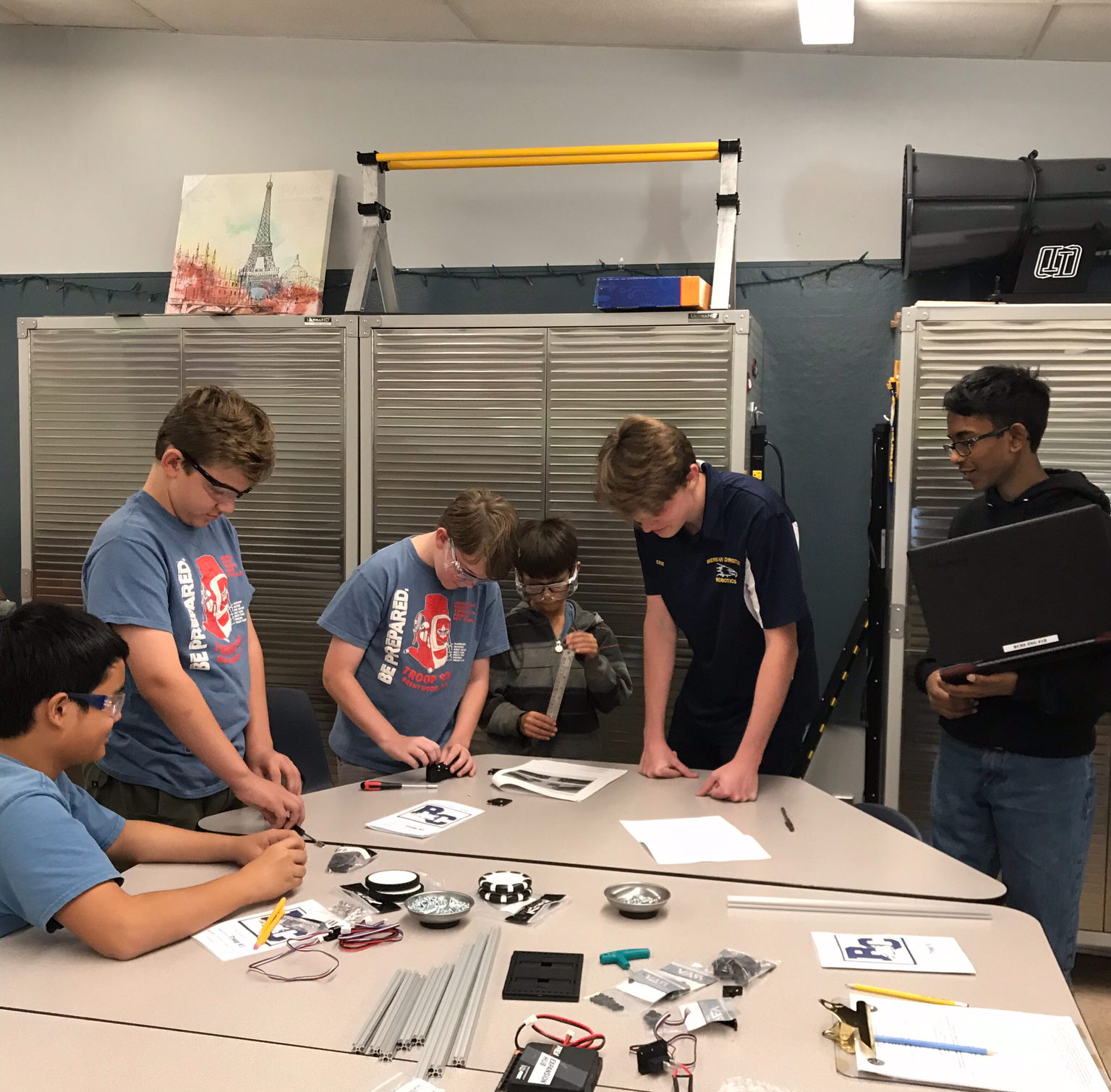 Our School

"At Berean Christian, we support the efforts of the Church and the home to develop lifetime followers of Jesus Christ. We accomplish this divine task by grounding everything we do, from our elite academics and athletics to our diverse selection of clubs and performing arts, within the framework of the Christian worldview. It is this worldview which enables our students to have a successful high school experience and to transform the places God calls them to throughout their lives."

-- Nicholas Harris, Principal of Berean Christian High School.